Life Plan Assessment Group Coaching and LIVE Support
... To Access Certainty, Take Healthy Chances, and Reap Rewards, Feel Less Stressed, Worried, and Frustrated!
Join the Group Mentoring Cohort
Are you feeling lost or stuck in your life? Do you feel like you're just going through the motions without a clear sense of purpose or how you will tackle the aging concerns? Our group coaching program is designed to help you gain clarity, a sense of know-how, and direction in your life using the Life Plan Assessment.
The Life Plan Assessment is a powerful tool that helps you understand your core values, beliefs, and goals. It helps you identify what's important to you, what drives you, and what you want to achieve today and the in the years to come. With this knowledge, you can create a personalized life plan that aligns with your true self and how you want to live as you grow older.
Our group coaching program is led by Carol Marak, the founder of the Life Plan Assessment. Carol used this tool to create her solo aging plan. Her life is now filled with strong support, close relationships, and better health. Carol will guide you through the Life Plan Assessment process and help you create your personalized journey. You'll also have the support of a group of like-minded individuals who are on the same journey as you.
Here's what you can expect from the group coaching program:
Six weeks of live coaching sessions: You'll have six weeks of live coaching sessions where you'll work through the Life Plan Assessment process and create your personalized life plan. These sessions will be interactive and engaging, with plenty of opportunities for discussion and feedback.

Accountability and support: You'll have access to a private group where you can connect with program participants and receive support and encouragement. You'll also have access to your coach throughout the program to help you stay accountable and motivated.

Lifetime access to the Life Plan Assessment: You'll have lifetime access to the Life Plan Assessment tool, which you can use to revisit your plan and make updates as needed.

Bonus resources: You'll receive bonus resources to help you on your journey, including a workbook, journal prompts, and recommended reading.
Investment: The investment for our six-week group coaching program is $200.
First, I want you to know it's been my mission to empower you to have a life plan—because without one, whether married, single, or divorced—a roadmap is key to independence, security and a strong long life.

That being said, when you enroll in the Take Charge of the Risks Program, you receive: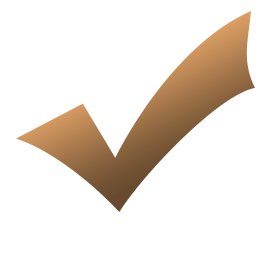 Life Plan Assessment Group Coaching Program
6 online modules to take you through exercises and worksheets that guide you in tackling the domain risks and challenges, which you can complete at your own pace.

Highlight your assessment results on the Life Domain Circle.

Define objectives. The most crucial step—determine what you want to accomplish.

Set goals for rectifying the top domain issue.

PDF versions of all accompanying Activity Sheets so you can begin your transformation as you learn.

Research. Brainstorm ideas. Gather information.

Create a plan of action.
Join our group coaching program today and start living a life that aligns with your preferences and how you want to live today and in the years ahead!
Sign up now to secure your spot!