Mastering Solo Aging Group Mentoring and LIVE Support
Join the Mastering Solo Aging Resource Group
Overwhelmed with the thought of aging alone?
The resource group will give you access to peers experiencing similar concerns giving one another help, support, and accountability.
Mastering Solo Aging course builds the ground where you can flourish.
We start with the Life Plan Assessment which identifies:
your aging risks,

where you fall short and where you excel,

pinpoints the behaviors and habits holding you back.
I will lead the group and guide you through the assessment process and then, encourage you to create your personal plan. You'll also have the support of a group of like-minded individuals who are on the same path.
Here's what you can expect from the group coaching program:
Six weeks of live coaching sessions: You'll have six weeks of live coaching sessions where you'll work through the Life Plan Assessment process and create your personalized life plan. These sessions will be interactive and engaging, with plenty of opportunities for discussion and feedback.
Accountability and support: You'll have access to a private group where you can connect with program participants and receive support and encouragement. You'll also have access to your mentor throughout the program to help you stay accountable and motivated.
Lifetime access to the Life Plan Assessment: You'll have lifetime access to the Life Plan Assessment tool, which you can use to revisit your plan and make updates as needed.
Bonus resources: You'll receive bonus resources to help you on your journey, including a workbook, journal prompts, and recommended reading.
Investment:

Due to unexpected waitlist demand, the price will increase in the fall. Through the month of August and September, I am extending the original preferred pricing to you but you must enroll by September 26

.
The Live Resource Group begins September 26 at 7 pm CT (5:00 pm PT and 8:00 pm ET.)
If you have five friends, peers, neighbors, club members, who would like to develop a plan together—let's do it! If not, join us anyway and make new friends.
Prices goes up after September: The investment for the six-week group coaching program plus the Life Plan Assessment is only $50 for each session (6 sessions = $300.00 total investment.) The $50 investment fee is mandatory whether the member attends that week's session or not. However, each session will be recorded.
When you enroll in the Mastering Solo Aging Resource Group, you receive: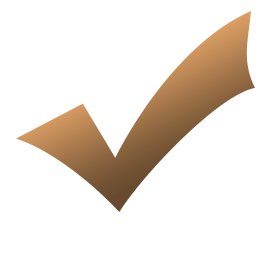 Mastering Solo Aging Resource Group
6 online modules filled with exercises and worksheets to guide you in tackling the challenges, which you complete at your own pace.
Lesson 1: Gain clarity of purpose. The purpose is to evaluate your top risk and determine where you are right now as it relates to your life and circumstances. You will develop a deeper understanding of the obstacles which expands exploration and an investigative mindset. Goal achieved: Uncertainty dissolves.
Lesson 2: Develop Problem Solving Skills. The purpose is to approach challenges from multiple angles, generating outside the box thinking. It helps you to adapt quickly to changing circumstances, all of which are invaluable traits when creating a life plan that withstands obstacles.
Lesson 3: Skill Development and Adaptability. The purpose is to develop innate abilities to navigate challenges, disruptions, relationships and day-to-day decisions. Being flexible helps you navigate the challenges more effectively. Both reflection and adaptation foster continuous learning and growth, empowering you to evolve in a rapidly changing world.
Lesson 4: Critical Thinking.

The purpose is to develop the ability to identify and capitalize on the current strengths and minimize weaknesses. This ensures that you make the most of your talents and strengths to align with a life plan.
Lesson 5: Identify Opportunities.

This skill equips you with a keen sense of observation, open-mindedness, and the willingness to explore uncharted territories. Identifying opportunities for solutions enables you to make the most of your strengths and create a life plan that embraces continuous improvement and success.
Lesson 6: Create Your Sweet Spot! The purpose is twofold, 1) document the plan, 2) research the solutions. You've done the hard work, now get ready to have fun as you put the plan into action.
PDF versions of all accompanying Activity Sheets so you can begin your transformation.
Research. Brainstorm ideas. Gather information.
I estimate about ten minutes per member during each session to ask questions or ask for specific help and support.
Make a life plan—identify your risks and take active steps for improvement.
September 26 launching 7 pm CT (5 pm PT and 8 pm ET.)
Mastering Solo Aging: Putting You in the Place of Most Potential (ONE TIME: $300)
Pay option #2
Mastering Solo Aging: Putting You in the Place of Most Potential (3 payments: $100)