Mastering Solo Aging Group Mentoring
Join the Mastering Solo Aging Group Mentoring
Overwhelmed with the thought of aging alone?
The resource group will give you access to peers experiencing similar concerns offering help, support, and accountability.
Mastering Solo Aging course plots a life of flourishing.
We start with the Life Plan Assessment which identifies:
your aging risks,

where you fall short and where you excel,

pinpoints the behaviors and habits holding you back.
I will lead the group and guide you through the assessment process and then, encourage you to create your personal plan. You'll also have the support of a group of like-minded individuals on the same path.
Here's what you can expect from the group coaching program:
Six weeks of live coaching sessions: You'll have six weeks of live coaching sessions where you'll work through the Life Plan Assessment process and create your personalized life plan. These sessions will be interactive and engaging, with plenty of opportunities for discussion and feedback.
Accountability and support: You'll have access to a private group where you can connect with program participants and receive support and encouragement. You'll also have access to your mentor throughout the program to help you stay accountable and motivated.
Lifetime access to the Life Plan Assessment: You'll have lifetime access to the Life Plan Assessment tool, which you can use to revisit your plan and make updates as needed.
Bonus resources: You'll receive bonus resources to help you on your journey, including a workbook, journal prompts, and recommended reading.
OR Start Your Own Private Mastering Solo Aging Group of Friends (minimum 5 & special rates apply!)
If you have five (or more) friends, peers, neighbors, church members, or club patrons, who would like to support each other while developing a plan together—let's do it! Let's set up a Virtual Chat via Zoom to discuss and schedule:
When you enroll in the Mastering Solo Aging Group, you receive: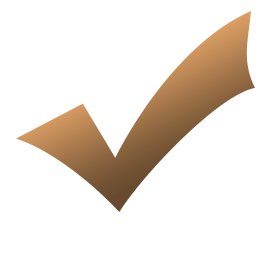 Mastering Solo Aging Resource Group
6 online LIVE mentoring sessions for 6 weeks — filled with exercises and worksheets to guide you in tackling the challenges, which you complete at your own pace.
Lesson 1: Building a Support System. The purpose is to identify and leverage community resources,

c

reate a personal network of friends, neighbors, and professionals. Learn about technology that keeps you connected and safe.
Lesson 2: Combating Social Isolation and Loneliness. The purpose is to learn the best places to go to meet like-minded peers for

maintaining and expanding social connections, different ways to build your own friends network and fun things to do together, set goals, timelines, and milestones that keep you motivated.
Lesson 3: Financial and Legal Preparedness. The purpose is to develop abilities to manage retirement planning and sustainable financial management, n

avigate Medicare, insurance, and long-term care financing and e

ssential legal documents: Wills, Trusts, Powers of Attorney, and Advance Directives.
Lesson 4: Health and Caregiving Planning. The purpose is to boost proactive health management, and wellness strategies, learn self-advocating skills, p

lan for potential caregiving needs and services,

and e

xplore housing options: Aging in place, assisted living, and other alternatives.
Lesson 5: Emotional Well-being and Mental Health.

The purpose of the module is to recognize and address signs of depression, anxiety, and other mental health issues, know which active steps to take for maintaining a positive outlook and resilience, and finally the importance of self-care and seeking professional help when needed.
Lesson 6: Create Your Sweet Spot! The purpose is twofold, 1) document the plan, 2) research the solutions. You've done the hard work, now get ready to have fun as you put the plan into action.
PDF versions of all accompanying Activity Sheets so you can begin your transformation.
Research. Brainstorm ideas. Gather information.
Make a life plan—identify your risks and take active steps for improvement.
Mastering Solo Aging Resource Group $300 (one time fee)
Mastering Solo Aging Resource Group $100 (3 weekly payments)