Life Plan Companion Guide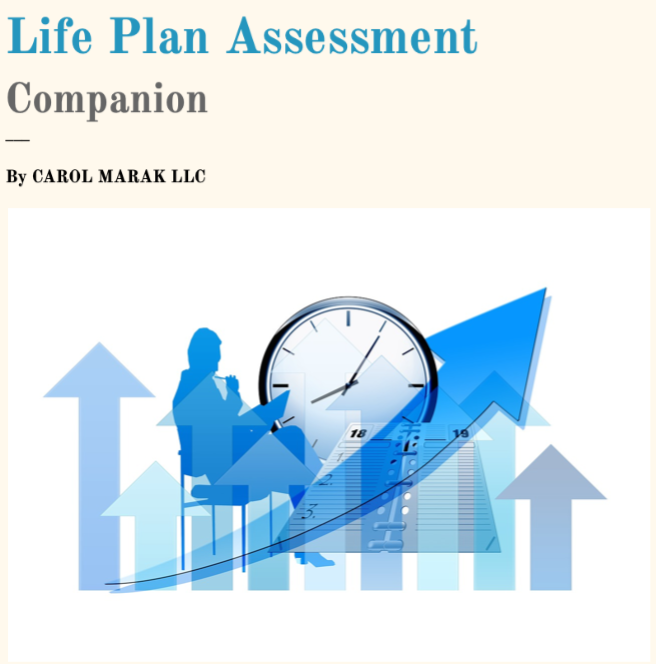 Introducing Life Plan Companion: A Workbook for Holistic Well-being.
Leverage the Life Plan Companion Workbook after completing the Life Plan Assessment to rectify the aging risks.
It's the perfect mate for creating a future plan.
This comprehensive workbook is designed to provide valuable guidance across the 10 essential life domains: health, housing and location, social connections, support network, faith and spirituality, life purpose, finances, legal matters, fun and engagement, and transportation.
Through a series of thought-provoking exercises and contemplations, this workbook empowers individuals to evaluate and reflect upon their current state in each domain, identify strengths and areas for improvement, and set meaningful goals for personal growth and well-being.
With its practical approach and insightful contemplations, the Companion Workbook serves as a trusted buddy on the journey towards a more fulfilling and confident future.
Complete the Life Plan Assessment to learn which of the 10 life domains are your top risks. The Companion Workbook will guide you through the needed strategies on making improvements.
Finally, a partner that simplifies the challenges of aging alone.
Life Plan Assessment and the Companion Workbook $29.99
The Companion Workbook offered separately to the individuals who completed the Life Plan Assessment.
Life Plan Companion Workbook $15.99
Leverage the team approach, the Life Plan Assessment and the Life Plan Companion Workbook, to receive a comprehensive support and guidance for aging alone—whether solo or married. This collaborative effort ensures that all aspects of an individual's life are considered, empowering them to plan for a fulfilling and secure future.